Porto can be generally deemed an all-season tourist destination, given air temperatures and other climatic parameters rarely reach to extreme values. There are, however, considerable differences between the cold and the warm season, so depending on each tourist's sensitivity to these features, holidaying in Porto can be subject to discussion.
Taken as a whole, Porto exhibits characteristics of the Mediterranean climate, such as warm and dry summers and mild and rainy winters. As a rule, air temperatures during the hot season tend to stabilize around 25 degrees Celsius, though values of 35 degrees Celsius are not unheard of in Porto. Adding the fact the air moisture is quite low this time of year, certain tourists might feel uncomfortable to spend their vacation in Porto in summer. The occasional sea breezes which penetrate all the way to Porto can mitigate the thermal discomfort.
Visitors can also expect to find out the most considerable rainfall level occurs in winter, in particular in December. Temperatures rarely drop below 13 degrees Celsius in winter, which means Porto is indeed, as said, an all the year round destination. For less air humidity-related issues during the cold season, January and February better the month of December in terms of tourist practicability.
For complete and accurate weather forecast for Porto for the ongoing day, as well as for the next several days, please check out the links provided below:
10 day weather forecast for Porto provided by Weather.com.
7 day weather forecast for Porto provided by Weather Underground.
5 day weather forecast for Porto provided by BBC.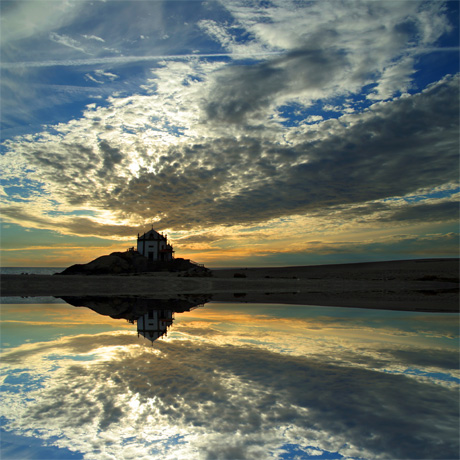 Sunset in Porto
Go to top