The Porto Cathedral is one of the most important tourist sights in Porto and a historical and architectural landmark of the city at the same time. It is generally deemed one of the most impeccable embodiments of the Romanesque style, though, if truth be told, it is rather a mix of styles and influences with a notable overall Romanesque dash.
But this is no surprise, given the age of the cathedral. The edifice was built between the 12th and the 13th century and in time it suffered structural and decorative additions and alterations, reflecting, as some might tend to believe, the way the architectural tendencies influenced the development of Porto itself in time. The most significant alterations were carried out between the 17th and the 18th century, though earlier modifications of the original patrimony can definitely be pointed out.
Thus, the Gothic cloister was built in the 14th century, and its ceramic tile (azulejos) decorations, which depict scenes inspired by the Song of Solomon, were added even later. The 16th century saw the construction of the Chapel of Saint Vincent, which can be entered right from the cloister. The north facade was added in the first half of the 18th century (1736), a work by Nicolau Nasoni. The Italian architect is also the author of the cathedral's loggia.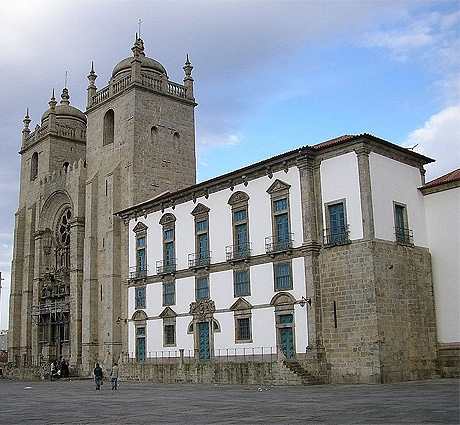 Main Facade of Se do Porto
Other highlights of the cathedral refer to the Chapel of the Holy Sacrament adorned with an altarpiece which fetches by an exquisitely elaborated scene made of silver, and to the Gothic rose window of the facade, which is one of the few still standing original elements of the cathedral. An interesting historical reference related to the Porto Cathedral is this is the place where Prince Henry the Navigator was baptized.
Consequently, people studied in architecture should definitely take the time to analyze the way the Porto Cathedral expresses a fortunate alliance between three major historical styles: Romanesque, Gothic and Baroque. Yet, the edifice remains a must-visit for all tourists of Porto, regardless of their interests in architecture, since Se do Porto is the largest place of worship in Porto and one of the oldest historical monuments.
Name:

Porto Cathedral (Se do Porto)

Address:

Terreiro da Se, Porto, Portugal

Telephone:

00351 222 059028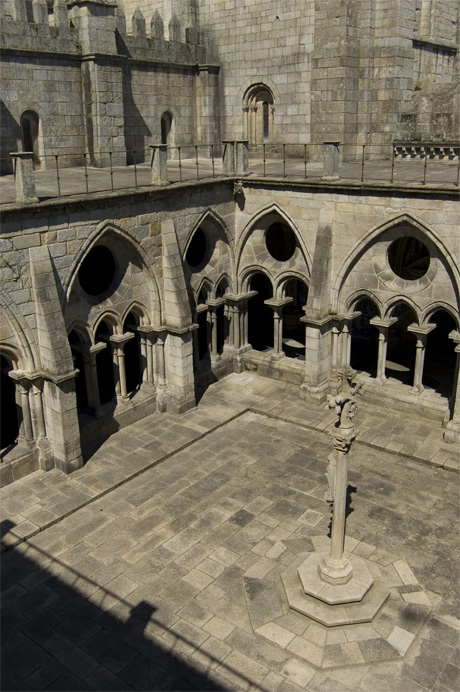 Cloister of Se do Porto