The Parish Church of Santo Ildefonso was built in the first half of the 18th century, on the site of a former place of worship, namely, a chapel dedicated to a certain Santo Alifon, historically mentioned for the first time in the late 13th century. The chapel was brought down in 1709 due to its poor state, which gave way to the construction of the present Parish Church of Santo Ildefonso. Most of the construction works were completed in 1730, but it was not until 1739 that the edifice was completely set up and inaugurated.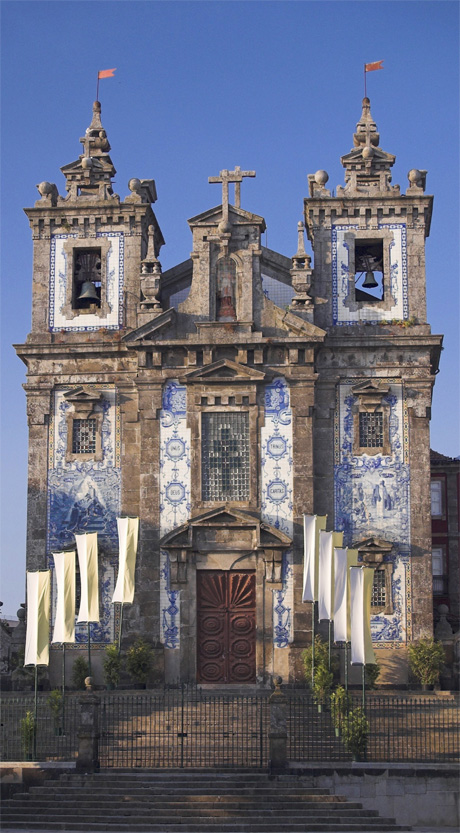 Parish Church of Santo Ildefonso in Porto
Sundry restoration and modification works were carried out in the course of history, such that at present the Parish Church of Santo Ildefonso is a fine example of the Baroque style brightening up the surroundings of Praca da Batalha with its blue and white ceramic tiles which adorn the facade. Other highlights refer to the mid 18th century retable by Nicolau Nasoni, the Italian architect who also contributed to the design of various parts of the Porto Cathedral and of the Clerigos Tower. Also of note are the two fairly decorated bell towers which flank the facade.
Name:

Parish Church of Santo Ildefonso (Igreja Paroquial de Santo Ildefonso)

Address:

Praca da Batalha, Porto, Portugal

Telephone:

00351 222 004366

Fax:

00351 223 406192

Email:

Website: