The Serralves Museum opened no sooner than 1999, but it rapidly became a landmark of the local artistic life of Porto. The museum does not have a permanent collection, but prestigious temporary exhibitions are constantly held, showcasing works by reputed international and national artists. Generally speaking, the museum is a large exhibitions space (taking into account the 14 exhibition rooms located within the museum building proper) focusing on popularizing trends, names and works that have become points of reference in the field of contemporary art.
The museum building was designed by architect Alvaro Siza Vieira in the 1990s, and it is located within the perimeter of Quinta de Serralves, being managed by the Serralves Foundation. The estate is also home to the Serralves House (Casa de Serralves), built in the 1930s, one of the major works of architect Jose Marques da Silva. The house is easily identifiable by the pink color of its exterior walls. The gardens of the estate are also worth searching out both due to their vegetal patrimony (said to have been preserved the original plant life asset) and to the way they have been designed and laid out.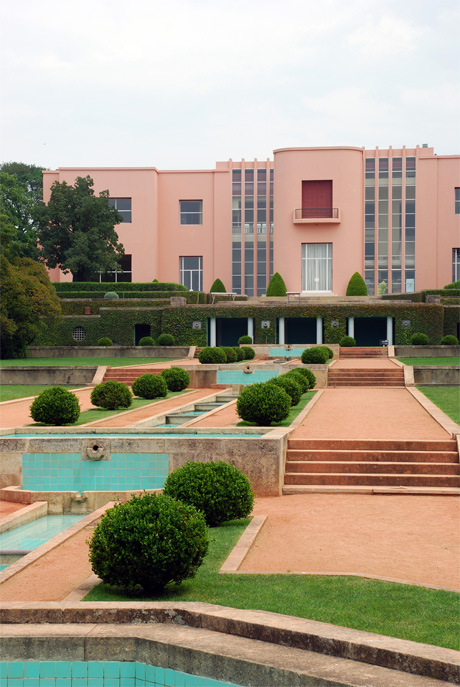 The Serralves Museum in Porto
In time, the museum has hosted exhibitions of the likes of Claes Oldenburg, Franz West, Richard Hamilton, Christopher Wool, Roni Horn, Coosje van Bruggen, Luc Tuymans and Andy Warhol. The venue is also home to the major Serralves em Festa, a cultural and artistic festival held, as a rule, in late May.
Name:

Serralves Museum (Museu Serralves / Museu de Arte Contemporanea)

Address:

210, Rua Dom Joao de Castro, Porto, Portugal

Telephone:

00351 808 200543 / 00351 226 156500

Fax:

00351 226 156533

Email:

Website: