From a tourist point of view, the Sao Bento Train Station stands as one of the main gateways to Porto. It is, in fact, one of the two chief train stations in Porto, at hand for people who want to get to Porto from north Portugal or for tourists who, at their turn, want to search out the surroundings of Porto in order to diversify their stay in this Portuguese metropolis. Indeed, frequented mostly by regional and local trains, the centrally located Sao Bento Train Station is a reliable alternative useful to visitors who want to explore virtually the entire north Portugal.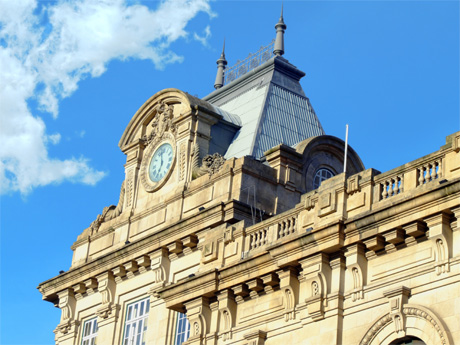 The Sao Bento Train Station of Porto
However, the Sao Bento Train Station is at the same time a tourist sight regardless of its infrastructural chiefdom. The venue was inaugurated in the early 20th century, on the site of a former convent, namely, the Convent of Sao Bento de Ave-Maria. Architecturally speaking, the station stands out in sharp relief by its tiled murals. The panels are the work of Jorge Colaco, and they amount to some 20,000 tiles, of which the most impressive are the ones which depict sundry historical figures and scenes of great importance for the history of Portugal (such as Prince Henry the Navigator, King Joao I and sundry battles).
Name:

Sao Bento Train Station (Estacao de Sao Bento)

Address:

Praca Almeida Garrett, Porto, Portugal

Telephone:

00351 222 002722